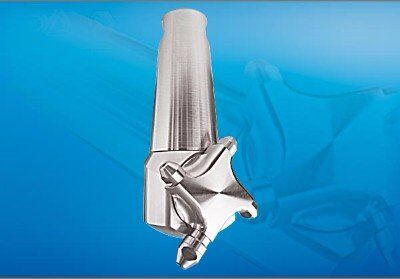 Compact but powerful 360° Jet cleaner
Liquid-driven 360° low-pressure orbital cleaner
Hygienic and compact design
Pressure range 4 – 10 bar
Cleaning diameter up to 16 m
Flow rate between 45 – 97 lpm
Insertion opening 100 mm
FDA compliant & EX certified
acid, alkali & temperature resistant
Ball bearing free, Self-cleaning
Reproducible cleaning by monitoring of the rotation with sensor SMW 100 or Veri-Clean
| Technical Data | Value |
| --- | --- |
| Max. cleaning diameter: | 16 meters |
| Spray pattern: | 360° orbital |
| Pressure range: | 4 – 10 bar / 58-145 psi |
| Flow rate: | 45 – 97 LPM (2,7 – 5,8 m³/h) |
| Insertion opening: | min. Ø 100 mm |
| Preferred mounting position: | arbitrary, preferrably vertical |
| Weight: | approx. 2,0 KG |
| Materials: | Stainless Steel 316L 316L (1.4404), C.PTFE, PTFE, C.PEEK |
| Pipe connection: | 3/4″ female thread BSP (NPT) |
| Optional pipe connections: | 1″ Splint connection |
| Nozzle characteristics: | 4 x 3,0 mm nozzles, 4 x 4,0 mm nozzles |
| Certificates: | 3.1, 2.2, ATEX, FDA Regulation (EC) No 1935/2004 |
| Max. operating temperature: | 95°C (203°F) |
| Max. ambient temperature: | 140°C (284°F), 30 Min. |
| Operating recommendation: | It is recommended to install a filter/strainer (500 μm) in the CIP supply line to the tank cleaner to protect it from particle clogging or damage. |
The Twister is a powerful jet cleaner with an orbital 360° spray pattern. An installation opening of only 100 mm is required to install a Twister. The Twister is driven by the cleaning medium at a pressure of 4 to 10 bar. A radial and axial rotation of the nozzle head is generated by turbine drives. This creates liquid jets aligned by four nozzles with a strong impact effect up to a diameter of 16 meters. With liquid jets running around, a complete spray pattern with full coverage is achieved within 2 to 3.5 minutes.
Thanks to optimal flow control, a smooth-running mechanism without ball bearings and a hygienic sealing concept, the energy used in the device unfolds in a strong cleaning effect. The orbital cleaning behavior enables the best possible use of the cleaning liquid or chemical additives. For use in hygiene-sensitive areas, the device keeps itself permanently clean with a self-cleaning nozzle and empties itself automatically after use in vertical operation.
The use of the device is always resource-saving and takes place with the lowest wear and tear and maintenance costs. The Twister meets the highest hygiene and safety standards and can be used in EX zones and FDA applications at the same time. During a long service life, this device will always prove to be a reliable partner for your cleaning tasks. Optionally, the cleaning process of a Twister can be permanently and non-invasively monitored by SMW 100 or Vericlean. The Twister is one of the latest and most effective developments on the cleaning technology market.
Twister orbital cleaners are available with many connection variants. The Twister is very compact and can be installed in any position in vessels or equipment using a 3/4" threaded connection or a choice of cotter pin or clamp mounting. It can also be used on a lance or hanging from a hose. Common uses for this product are tanks and vessels in the brewing, beverage, dairy, food, pharmaceutical, chemical and transportation industries.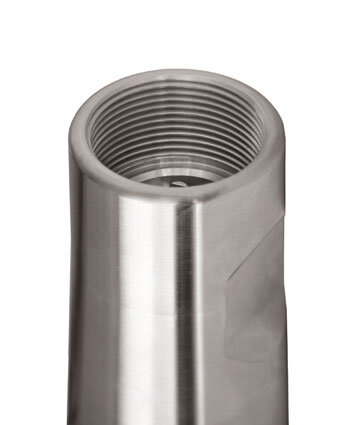 Threaded connection
Twister standard devices are equipped with a 3/4″ cylindrical internal thread BSP (British Standard PIPE according to DIN ISO 228). The device is optionally available with a 3/4″ conical internal thread NPT (National Pipe Taper, American pipe thread for self-sealing connections).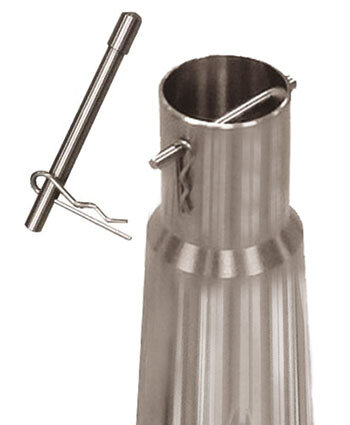 Splint connection
The Twister orbital cleaner is optionally available with a 1″ splint pin attachment. The splint pin attachment ensures that the cleaning machine is attached without dead space. Splint pin versions have an approx. 15% higher flow rate.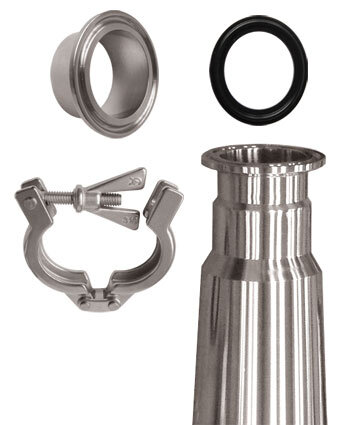 Clamp connection
The Twister is optionally available with a 1″ clamp connection. A clamp connection ensures the uncomplicated removal of the cleaning machine.
Twister with 3/4″ Tread attachment
Connection
Nozzles
Pipe*
Product code
Materials
Certificates
Article number
*corresponds to the maximum pipe OD of the pipe on which the machine is to be installed (inches or mm). Split pin versions have an approx. 15% higher flow-rate. Recommended standard devices with high storage probability are colored in blue.
3/4″ IG-BSP
4 x 3,0 mm
3/4″
Twister-AF4x3S-BSP
316L/C.PTFE
ATEX+FDA, 3.1

4660-4990-111

3/4″ IG-BSP
4 x 3,0 mm
3/4″
Twister-F4x3S-BSP
316L/PTFE
FDA, 3.1
4660-4990-110
3/4″ IG-NPT
4 x 3,0 mm
3/4″
Twister-AF4x3S-NPT
316L/C.PTFE
ATEX+FDA, 3.1
4660-4990-112
3/4″ IG-NPT
4 x 3,0 mm
3/4″
Twister-F4x3S-NPT
316L/PTFE
FDA, 3.1
4660-4990-113
3/4″ IG-BSP
4 x 4,0 mm
3/4″
Twister-AF4x4S-BSP
316L/C.PTFE
ATEX+FDA, 3.1

4660-4990-121

3/4″ IG-BSP
4 x 4,0 mm
3/4″
Twister-F4x4S-BSP
316L/PTFE
FDA, 3.1
4660-4990-120
3/4″ IG-NPT
4 x 4,0 mm
3/4″
Twister-AF4x4S-NPT
316L/C.PTFE
ATEX+FDA, 3.1
4660-4990-122
3/4″ IG-NPT
4 x 4,0 mm
3/4″
Twister-F4x4S-NPT
316L/PTFE
FDA, 3.1
4660-4990-123
Stand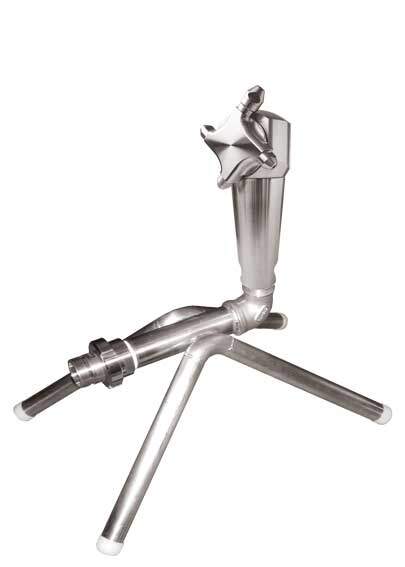 | | |
| --- | --- |
| Materials: | Stainless steel 1.4404 (316L), PTFE |
| Certificates: | 3.1, 2.2 |
| Device attachment: | 3/4″ AG-BSP |
| Supply: | as required |
Tank cleaning wagon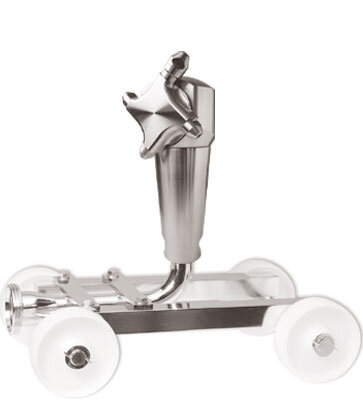 | | |
| --- | --- |
| Materials: | Stainless steel 316L (1.4404), PP (PTFE) |
| Zertifikate: | FDA, 3.1, 2.2 |
| Device attachment: | 3/4″ AG-BSP |
| Supply: | DN50 Thread connection DIN 11851 |
Welded adapter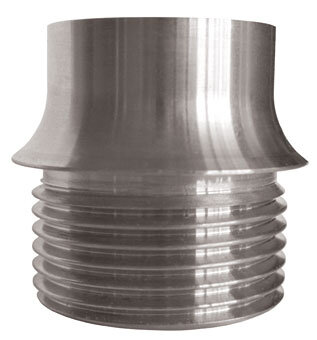 | | |
| --- | --- |
| Materials: | Stainless steel 1.4404 (316L) |
| Certificates: | 3.1, 2.2 |
| Device attachment: | 3/4″ AG-BSP |
| Supply: | Welding end |
SMW 100 Fluid sensor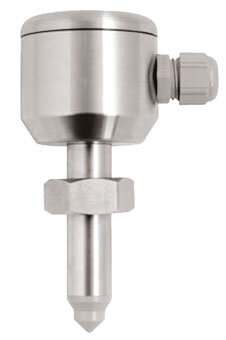 | | |
| --- | --- |
| Materials: | 1.4305, PEEK |
| Connecton type: | Welded socket |
| Function: | Sensor surge is displayed every 20 seconds. |
Installation lance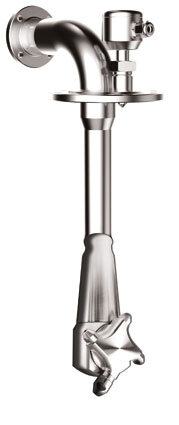 | | |
| --- | --- |
| Materials: | Stainless steel 1.4404 (316L), EPDM, FKM |
| Certificates: | 3.1, 2.2 |
| Device attachment: | 3/4″ AG-BSP (1″ Splint) |
| Tank connection: | Flange as required |
| Sensor: | with/without SMW 100 |
Vericlean rotation monitor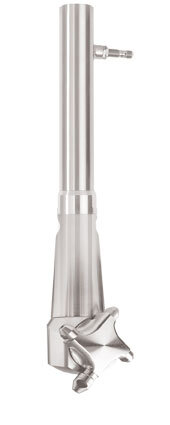 | | |
| --- | --- |
| Materials: | Stainless steel 316L (1.4404), PTFE |
| Certificates: | 3.1, 2.2 |
| Device attachment: | 3/4″ AG-BSP |
| Tank connection: | Flange as required |
| Sensor type: | IFM MFT200 |
| Monitoring: | The rotation speed of the cleaning machine is permanently displayed. |
Maintenance packages & Toolkit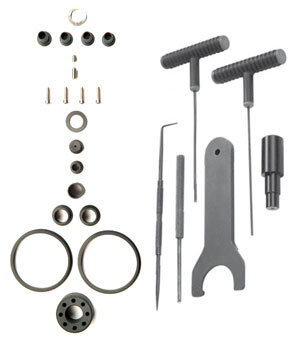 | | |
| --- | --- |
| Twister C.PTFE (ATEX & FDA) | 4660-4050-888 |
| Twister PTFE (FDA) | 4660-4051-888 |
| Toolkit: | 4660-4031-888 |
The data, technical data and information presented do not release the user from the obligation to check the suitability of the products supplied for the intended application. All information is without guarantee. (Status of: 13.10.2022-71427321893-1888948-71042)